Hello fellow booklovers,
Today, I am bringing you another fun tag, for which I was nominated by the lovely Nadwa @ Painfully Fictional, her blog is so pretty, unique with amazing watercolour pictures and honest book reviews, check it out here Painfully Fictional.
The Rules:
Share the link of the blogger who has shown love to you by nominating you.
Answer the questions.
In the spirit of sharing love and solidarity with our blogging family, nominate 8-13 people for the same award.
Ask them three questions.
My answers:
What's a book or a series you'd want everyone to read?
My usual answer for this question would be Harry Potter, as its probably the most magic series I have ever read, and the first series I have actually ever read. But, there are so many great, both original and cliched, book series out there with adventures, quests, magic, love and amazing characters, there is a story out there for everyone's taste. My recently, in the last year or so, discovered series I love included, the Lunar Chronicles, The Raven Cycle, The Grisha Trilogy and the Six of Crows series, and I cannot recommend them all enough!

Do you have a reading-related pet peeve?
Ugh, I have so many book-related pet peeves, I do not know where to even begin, or which one(s) to share 😁. My main book-related pet peeve is book spoilers, whether its a book that has been out for years, or just a few weeks, we can all talk about/recommend/praise books without giving away spoilers, and if you do include them, please make others aware of it. Another book-related pet peeve I have is books turned into movies with plot deviation – I am looking at you Percy Jackson and Divergent.
(how awesome and handsome Ryan Gosling is, right? 😍)
What's a popular book you hate?
I don't per say hate any book, but I did not really get the hype around the series of Miss Peregrine's Home for Peculiar Children – and even though the movie was changed from the book, I liked the movie version better. I also, did not enjoy the Mortal Instrument series as much as everyone else seemed to. I started the series just before the last book came out, but I stopped myself reading at book 3 or 4?, as it was just a struggle for me to get into it, and have not been captured by the story and its characters either.

My questions for you:
Which book do have to keep close to you, or have to reread frequently as you love it so much?
Which author would you spend a day with, and what question would you definitely ask him/her?
Do you like book to movie adaptations? Which one is your favourite?
I am nominating my last 8 followers as a thank you for being interested in all I have to say (smile):
Thank you again for Painfully Fictional for tagging me! I would love to know what your answers would be for any of the questions above, and talk with you all about them in the comments below!
Thank you for reading!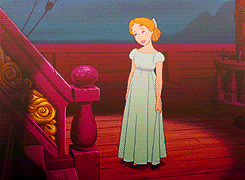 Have a lovely day!
Evy